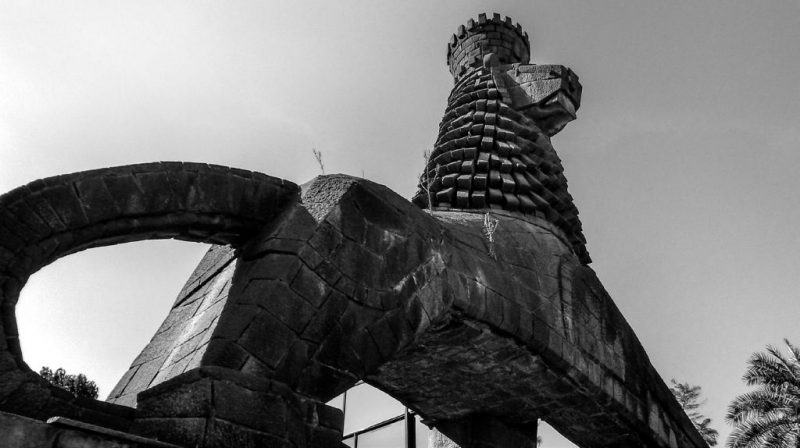 THE NEW DAWN OF SPIRIT
Concerning Africa as a Shofar in the hand of God, Ethiopia is the land of the New Dawn of Spirit. She is the first daughter of God.
"The miracle of a new dawn is not only found in the reality of the
start of a new day alone, but also in the majestic beauty, shades
of color, the cool breeze, happy chirping birds of the morning and every other thing that comes with a new day. That which is folding and passing away often goes with the night and that which has been kept secret in the night hour often bursts forth with the emergence of a new dawn. This is the beauty and majesty of Ethiopia, the land of the new dawn of Spirit"
These are the words I received of the Lord concerning Ethiopia in early 2019.
Capture the Spirit
Sometime in December of 2018, my wife and I made a trip to Addis Ababa, Ethiopia. It certainly was a most loving trip for both of us. A few days to leaving Nairobi, I was asking the Lord about the trip to Addis Ababa. He showed me these words "Capture the spirit of Afrika". I didn't quite understand the meaning of what He said. In that moment, I had thought it had something to do with the Ethiopian Airlines tagline which says "The spirit of Africa". But the Lord went further to say that, Ethiopian
airlines is not the spirit of Afrika, that He, God, is the Spirit of Afrika.
I kept these words in my heart even as we made the trip to Addis. I must say that trip to Addis was one of the most challenging trips my wife and I had made together. It was like a battle from the very beginning. We were delayed unnecessarily by the immigration officers at Jomo Kenyatta International Airport, which made us miss our flight that early morning. We had to wait for another fourteen hours at the airport for another flight scheduled for almost midnight. It was horrible, but God knew the battle was for a reason. For within those fourteen hours of our stay at the airport, I had enough time to pray for the nation of Kenya and Afrika as a whole. I certainly didn't like what happened at that airport, but I had to allow forgiveness in my heart for
the way my wife and I were treated at the airport, in order to be able to pray for Kenya that day. Anyway, we got to Bole International Airport in Addis Ababa at about 1:30 am or thereabouts and were met by the most helpful immigration officer I have ever encountered, apart, maybe, for Ugandan Immigration officers. Ugandan Immigration officers are the best I have met so far. Beautiful and sweet mannered
guys, true Afrikans indeed. I bless them.
Since the queue was very short that morning and because the immigration officer was very helpful, we were done with immigration in minutes. We stepped out of the airport and met this taxi operator called Dawit (David). The name instantly made
me know something good was up from God. Right from the airport and as we rode in a bus taxi to our lodge, I could instantly tell that there is something beautiful about
Ethiopia. And coupled with what God had been saying to me about Ethiopia, I had full expectations.
Ethiopia
The first two days were spent normally. Well, normally for me includes going out for morning and evening meditations and prayer walks. Addis is quite a lot colder than Nairobi due to its higher altitude, and I loved it very much. Walking around the streets of Addis within the first two days, I instantly noticed something unusual about the spiritual aspirations of the people. I was surprised to see people on the street bowing down in worship or praying towards their churches and worship sites. I had
never seen that anywhere before, especially among Christians.
Even in the public buses or taxis, as you pass a temple, you see faithfuls seated by you, bow towards the churches in worship. I loved their faithfulness but at the same, I wasn't sure what manner of worship that was. I later found out that the religion
the Ethiopians practice majorly is known as Orthodox, which is quite different from the Christianity or Pentecostalism that I had known. This again was new for me and at the same time, an eye-opener. In the midst of all these new religious activities and rites and the way they were done, I knew something was not in place. Something was strangely missing. I could not but wonder about what happened to the move of the Spirit that came with the Ethiopian Eunuch who had an encounter with Phillip the
evangelist. (See Acts 8:26-39) (Note that this is more spiritual than it is geographical).
For it was clear to me that there is a deep-seated spirit of religion and the worship of ancient relics over the land, which seems not to have anything to do with the Holy
Spirit or the move of God. Permit me to however say that, even in the midst of these religious acts I saw everywhere I went, I could see the sincerity and loyalty by which they performed such rites.
I personally believe this state of loyalty is key to why God would decide to make Ethiopia the seat of the new dawn of Spirit and truth worship, especially when the
hearts of the people have not been corrupted by the works and luxury of Babylon which has practically taken over the Pentecostal church system through idolatry and
money worship.
The Dream
On our third night in Addis, my wife had this dream that became a very strong connecting strand for all that God had been saying to me about His love for Ethiopia. She had a dream that spoke of a child of one of our family members. A three year old girl called Dawn and whom we love dearly. She is a precious baby to us and has
a deep connection to my heart personally.
Her dream:
"I was somewhere watching a small baby, newly born. I had put her down because she needed to sleep. Her parents had gone off somewhere. The baby was wearing red onesie, (a one piece) and I noted she had one tooth in her mouth, held there by a wire, a copper wire. I found out later that she had been born with all her teeth and that all, except this one, had fallen out of her mouth. Some children were playing
around her and woke her up, so she started crying. I pulled her to myself and held her. That's when I noticed she had that tooth in her mouth, held there by a copper wire.
I asked her to be patient while I got her something to eat (as I knew that this time she wouldn't sleep, except with a stomach that was full). So, I went upstairs with her,
she was crying a bit, but she settled along the way. I got the milk, but I added to it as I didn't think it would be enough. Then I warmed some food, I wanted to mix in some
pepper, but Sam advised against it, so I just mixed it the other way. It was mashed potatoes and stew. I knew the meat would be too tough for her to manage, so I removed it. As I held her, I noted how frail/ delicate her body was – like neglected… The milk was HOT, that's why I started to warm the food, so it would cool. But the
baby was settled by this time. [not asleep, calm] It is when I woke up that I thought
of Dawn. The baby was wearing a red onesie and I had had a previous dream where Dawn was in a red t-shirt and she was CRYING and I was the only one who could comfort her."
My wife shared this dream with me, even though I didn't make much out of it at the time. Later in the evening when I went for my evening walk, the Lord started opening up to me the meaning of that dream. He made me understand that, the baby my wife saw represented by Dawn, our lovely baby girl, was actually Ethiopia. That really got
me surprised. As I walked, He reminded me of an experience I had with this same Dawn a few weeks before our coming to Addis Ababa when, my wife and I were
at a fellowship in Nairobi. After the meeting, Dawn came to meet me were I was seated. Immediately I picked her up, I burst into tears. I could not understand what was happening and neither could she. I tried to stop the flow of tears from my eyes but could not. All I heard myself saying over her was "Lord, please keep this one. Please keep this one in Yourself". Her elder sister of about four years old at that time saw me crying so much that she too started crying. It was such an amazing experience for me. After I was reminded of this experience with Dawn, then the
Lord said, that while I was crying over Dawn and asking Him to keep her, I was actually praying for Ethiopia. And that Ethiopia is the new Dawn of Spirit. Oh wow! That blew my head away. I couldn't wait to get back to the lodgings to share with my wife the news. It was amazing for me. He shared with me other things concerning Ethiopia but which I will skip for now. Looking at the way things were going and the various things being shared about Ethiopia, I in that moment thanked God that
the supposed religious spirit was actually what God used to keep the heart of Ethiopia faithful to Him all these years. But like the child my wife saw, she had been
malnourished of the word of God for a long time. I wondered about these things in my heart. I was trying to understand why God would make my wife and I be the
ones to come open up this reality of Spirit in Ethiopia. Then I was reminded that, just as the first move of the Spirit came through the interaction between Phillip the evangelist and the Ethiopian Eunuch, same way another Phillip had to come for the rebirth of that move. It gladdens my heart to realize this and I am forever grateful to God for the honor.
More words about Ethiopia
Religion is looking backwards to relics that were. Faith is looking forward into those things that only hope as an anchor can give by the word of God. For there is the God
that was, the God that is, but most importantly is the reality of the God that is to come which only faith can bring a man into. For the sake of time and because
of the season we are in the calendar of God, Ethiopia will not need to enter the second day of revival. She doesn't need it. Father will move her into the Third Day
reality of living in His sight. See Hosea 6:2 for context. Ethiopia is a malnourished baby spiritually, and she needs the sincere milk of the word of God to grow. 1 Peter
2:2. Not the peddled word of God that the second day church has fed the nations with while hiding under Pentecostalism, bowing down to the dictates of the system
of Babylon. Ethiopia will be given the wings of a great eagle by God to bypass the second day of revival and come into the Third Day reality of fullness of Spirit. The atmosphere of liberty If there is something else that easily catches your attention in
Ethiopia, well, that's if you pay attention, is the atmosphere of liberty and strength. I really can't explain this, but its just there. Nothing is as beautiful as a free and sweet spirited people. A people whose hearts don't skip a beat because you came to town. A people who don't look at you strangely because you are new in town and therefore potential terrorist. I remember when my wife and I took a tour around Addis, you could see the simplicity and liberty of Ethiopians in full display. Some hailed us on the street, calling and welcoming us as Afrikans to come have tea with them. That too got my attention because I thought they too are Afrikans. Anyway, they are Afrikans but somehow have lived in a bit of seclusion from the rest of Afrika for a very long time. I want to believe God has somehow by wisdom used the sense of "seclusion" and loyalty to religion to keep Ethiopia safe from the many things that plagues other nations. Even though Ethiopia is one of the oldest civilizations on
earth, but like a child with a huge destiny, she has been hidden by God (her Parent) from the corruption of the "streets" awaiting the time of manifestation.
The purpose of the New Dawn
I do not believe this is complex and neither do I think it I need to explain much about it, other than the fact that when God makes a choice in a people and when the right time has come, He, God brings all things together for the revealing of that which was hidden. And like every other dispensations of the move of God on earth, the reason
always remains the same. That is, to reveal God and His Christ afresh on earth. But in this case specifically, it is the announcement of the establishment of the tabernacle of David and also the announcement of the coming of Christ the King who will sit upon the throne of His father David. See Luke 1:32, Acts 16:5, Amos 9:11
and Isaiah 16:5. This is the generation of those that will carry the full manifestation of God on earth and the choice of where it begins is always God's to make. Note this, that it is a new dawn of Spirit of true worship for Ethiopia doesn't negate the plan that Kenya is still the land of the manifestation of Spirit. Same move of the Spirit, different aspects. Permit me to say this, if the prayers I found myself praying over Dawn by the Spirit was "Lord, please keep this one. Please keep this one in Yourself", then of a truth, God is up to something with Ethiopia. And concerning the tabernacle of David that is to be re-established, it is not a physical building like of old, it is the showing forth of the corporate sons of God who are led by the Spirit. These are those who follow the Lamb wherever He goes. See Revelation 14:1-5. Corporately,
they are the Tabernacle of David re-established by the Spirit and their heart is His throne. They live on mount Zion, the city of the great King.
See Also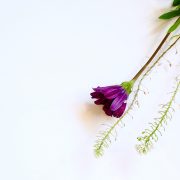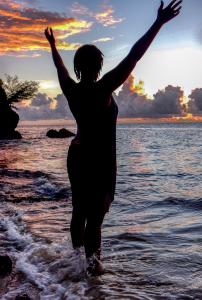 I believe so much in that which God is about to do in Ethiopia and by extension, in Afrika and in the world. Every nation in Afrika just needs to remove the veil of pride
from their faces, seek the face of God to know what their purpose in God is for these last days. For scripture says "Envoys will come out of Egypt: Ethiopia will quickly lift up her hands to God." Psalm 68:31. True Spirit worship will arise
out of Ethiopia in ways never seen before. Zephaniah 3:9-10. For God has been looking for those who will worship Him in Spirit and in truth and the hour as come.

God bless Ethiopia and God bless Afrika.
Quick facts about Ethiopia
-Ethiopia was occupied briefly by the Italians, but was never colonized.
-At 2,400 metres above sea level, Ethiopia's capital, Addis Ababa is Afrika's highest capital city.
-It is said to be the location of the Ark of the Covenant.
-Coffee was discovered in Ethiopia.
-Its calendar has 13 months and is 7.5 years 'behind' the Gregorian
Calendar.
-It is the host of the African Union Headquarters and other international organizations.
-With a population of about 90 million in 2015, Ethiopia has the second largest population in Afrika, after Nigeria.
-Ethiopia by God's grace is the New Dawn of Spirit of worship.
For questions, opinions, further thoughts concerning this article, please use the comments section below or send your thoughts to wehearyou@msingiafrikamagazine.com.
We will be glad to hear from you. God bless you.

Samuel Phillips
Samuel Phillips is a writer, graphic designer, photographer, songwriter, singer and a lover of God. As an Afrikan content creator, he is passionate about creating a better image and positive narrative about Afrika and Afrikans. He is a true Afrikan who believes that the true potential of Afrika and Afrikans can manifest through God and accurate collaborations between Afrikans. Afrika is the land of kings, emperors, original wisdom, ancient civilizations, great men and women and not some road-side-aid-begging poor third world continent that the world finds joy in undermining.