THE TRUE AFRIKA
You say you are too dark
You think you are too dumb
You have been judged as too gullible
Is that really you?
They call you poor
They call you primitive
They call you hopeless
Is that really you?
Your history is unwritten
Your present is in turmoil
Your future is hidden
Is that really you?
Who told you these things?
Who lied about your worth?
Who did you listen to?
Did you really know?
Afrika, Afrika, Afrika
When will you understand?
When will you see your design?
When will you know your power?
Afrika, My Afrika
Your original name is 'Alkebulan'
You are the mother of mankind
You are the garden of God's planting
Afrika, My Afrika
You are breathtakingly beautiful
You are brilliant
You are bountiful
See Also
Afrika, My Afrika
You are beloved
You are blessed
You are abundant
Afrika, My Afrika
Home of my children
My hope for the generations
My all-consuming desire
Afrika, My Afrika
You are ENOUGH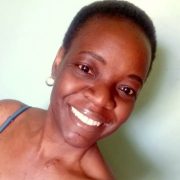 Kyesubire Greigg
A Kenyan visual scribe, storyteller using words and images to connect all aspects of life. She powers from faith to food, health, nature in ways that encourage viewers and readers to find balance in life through its connectivity. PASSION FOR THE ART Passionate about telling HIStory of hope, love and family.