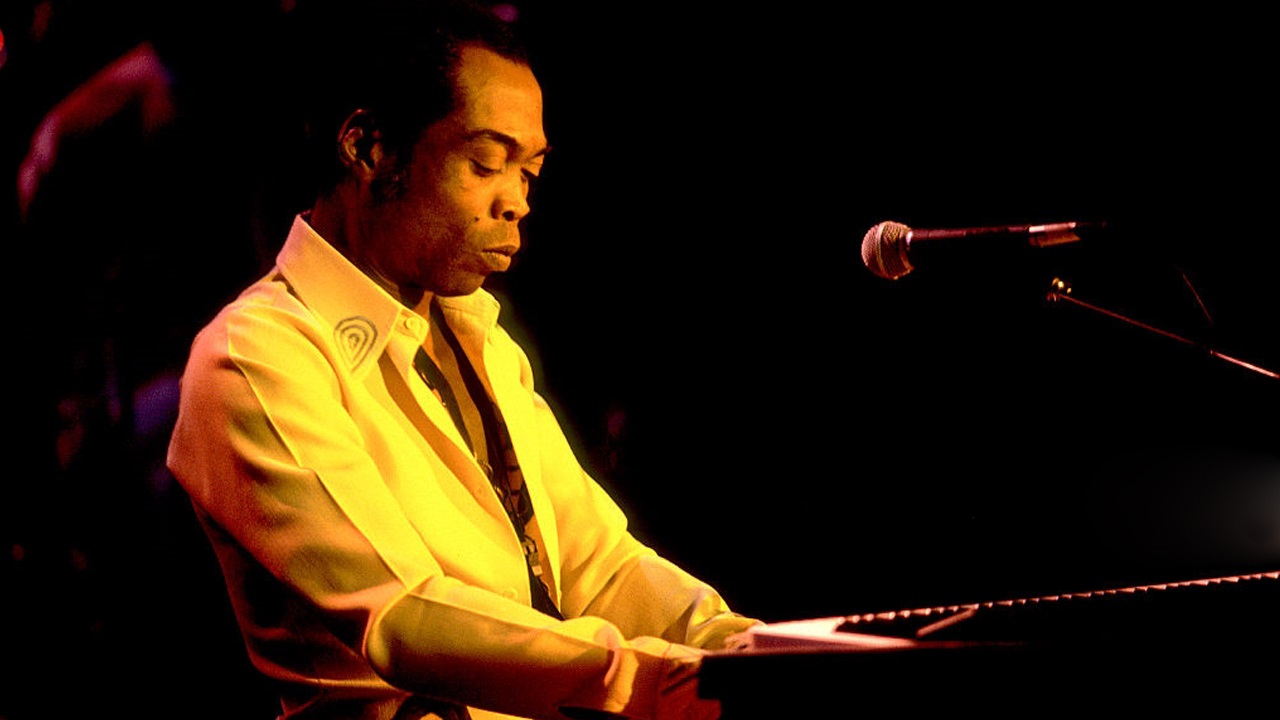 The big Fela Anikulapo Kuti was a Nigerian musician, producer, political and human rights activist and Pan-Africanist. He is famously attributed for coming up with Afrobeat, a musical genre in the 1960s and 1970s being a blend of Yoruba music with jazz, and West African highlife and funk. His musical career exploded throughout Afrika and beyond as he proudly demonstrated his mastery and prowess as a singer, songwriter, composer, and his fluency in trumpet, keyboard and saxophone.
On October 15th 1938 in Abeokuta, a Yoruba town North of Lagos, Fela was born into a middle class family prominent for its anti-colonial activists. His father, Israel Oludotun Ransome Kuti was an Anglican priest and a talented pianist. His mother Funmilayo Ransome Kuti was a teacher, women's rights activist and political campaigner. With her flair for politics, she led the women of Abeokuta (women unrepresented in local government) in 1948, in a successful crusade against tax on women. Notwithstanding, she strove for Nigeria's independence and, by the time it was achieved in 1960, she became the country's foremost female nationalist and one of the few female chiefs. It is quite interesting to see how Fela Kuti was exposed to two dynamic versions of music and politics at a tender age.
Growing up in Abeokuta, Fela led a school choir and played piano and percussion. However, his parents had other ideas. They wanted Fela to study medicine, like two of his brothers who later became doctors. One, Olikoye Ransome-Kuti later served as Minister of Health while the other Beko Ransome-Kuti, became the chairman of the Campaign for Democracy, a coalition of trade unions and civil rights groups that opposed Nigeria's military rule. Later on, Fela left for London to study medicine, but he soon lost interest and enrolled at Trinity's College school of performing arts. After a time of studying European composers, Kuti got tired of the European education and dropped out of Trinity College to form his own band, which went by the name, Koola Lobitos. It turned out that this made him a prominent name as a trumpet player in the London music scene for Afrikan dance through his highlife- influenced jazz band. When he went back to Nigeria, he started a generic version of Koola Lobitos that was significantly influenced by the James Brown-style singing of Geraldo Pino from Sierra Leone.
It is what happened during his tour with Koola Lobitos band to Los Angeles, California in 1969 that radically shaped Kuti's musical career for good. He came across Sandra Isidore who became a good friend, and introduced him to the writings and politics of Malcom X, Eldridge Cleaver and by extension the Black Panthers and other proponents of Black Nationalism and Afrocentrism. Fela then rebranded his Koola Lobitos band to Nigeria 70. Within the period of his imminent return to Nigeria, he recorded songs by the name '69 Los Angeles Sessions, in which he would become more politically explicit and critical of the oppression of the powerless throughout the world.
Upon returning to Nigeria, Fela founded a communal compound-cum-recording-studio and rehearsal space that he called the Kalakuta Republic, and a night club called Shrine. He boldly pronounced himself as the president of Kalakuta Republic and declared its independence from the state ruled by the military junta. Fela Kuti, the fearless tornado of a man, was far from done as he went ahead to drop his given middle name 'Ransome' which he believed to be a slave name, and took the name 'Anikulapo' which means "he who carries death in his pouch or pocket." As per Lindsay Barret's 1998 narration on Fela Kuti: Chronicle of A Life Foretold, Kuti was often quoted saying "I will be the master of my own destiny and will decide when it is time for death to take me." His mother likewise de-Anglicized her family name of 'Ransome' and replaced it with 'Anikulapo.'
Whenever one attempts to think of any musical artist whose journey is laced with thought provoking ideologies of Afrika, Fela Kuti usually comes to mind. Through his music, he vehemently tore into Nigeria's dictatorial approach by its military and African racial oppression by the western countries. This is something that put him in a very precarious situation, at the expense of his own safety and that of his family as well.
The Kalakuta Republic massacre is one of those unforgettable incidents that he painfully suffered in 1977 on the backdrop of his massive anti-military hit album called 'Zombie'. In this album, he described Nigerian soldiers as a bunch of robots with no spine, waiting on orders from above as they marched like toy soldiers. Consequently, on the afternoon of 18th February, a platoon of 1,000 military soldiers descended upon the Kalakuta Republic violently attacking its occupants, raping women and torching the entire house to the ground. The wildest shocker of all these was that Fela Kuti's 77 year old mother was thrown from her bedroom window on second floor which eventually led to her demise after being in a coma with fatal injuries. On the other hand, Fela was brutally beaten unconscious and nearly at death's door, while most of its 60 occupants were hospitalized. This tragedy made Fela and his band retreat briefly into exile in Ghana.
As the stubborn and painful thorn in the flesh Fela was to the Nigerian government, he still forged ahead with his activist music when he came back to Nigeria during the nation's first civilian rule in 13 years. Kuti formed his own political party- Movement of the People (MOP), and renamed his band to 'Egypt 80'. Some of his unconventional tracks included: 'Coffin for Head of State', 'I.T.T (International Thief Thief)', and 'Teacher Don't Teach Me Nonsense'. As the 80's ended, Fela recorded blistering attacks against Nigeria's corrupt military government as well as broadsides aimed at Margaret Thatcher and Ronald Reagan (most abrasively on the album 'Beasts of No Nation'). His clenched fists above the head salute soon became a trademark for African revolution, activism and Pan-Africanism.
In spite of the continuous raids, inhumane assaults, losses of property and prolonged unlawful incarceration, Fela's spirit did not break and his popularity increased, often to the irritation of his oppressors. At the time of his death, in 1997, he was struggling to remain strong regardless of his failing health. Yet still, he never compromised on expressing the truth.
Take home lessons:
There are some important lessons regarding Fela Kuti's life that pertain to the Afrikan transformation agenda:
1. Talent Pays
Yes talent is expensive but in the long run it is highly rewarding both monetarily and emotionally. Fela Kuti's parents wanted him to be a doctor just as the norm was in his family, but that did not augur well with him. Fela innately felt that he was born a musical artist with a higher purpose. To his parents' disappointment he changed colleges almost as soon as he went to London to study medicine. So talented was he that he dropped out of the musical art college and was quickly making an impactful presence in London.
This is a call to parents and guardians that they should encourage their children to pursue whatever passion their talent compels them to. We are living in a different time, where not everybody can become lawyers, doctors, pilots, engineers or politicians and so on and so forth. The world needs entertainers and the likes too, as much as it needs the rest. Entertainers are still considered professionals just like others. While education is important, kindly empower your children to follow their gut, just like Fela did. Sometimes high risk may translate to high rewards. In any case, Afrikans are hands down the majority of highly skilled and talented entertainers doing pretty well in the global arena.
2. Use your talent or platform to revolutionize your legacy
I resolutely stand by the fact that it is the sole responsibility of every musical artist, doctor, scientist, engineer, poet, writer and many more to use their God-given talents in making Afrika a better place that matches what our forefathers and ourselves envision for generations to come. It is not a matter of lost causes. Millions of people around the world are watching. You may never know who you are speaking to.
Fela Kuti, just like any normal human being, was not perfect, and he had his own flaws. However, he endured mountains of physical and emotional abuses all for what? So that you, me and every other Afrikan would appreciate his heritage and progressively work on making the Afrikan continent a respected powerhouse of diversified potentials. Fela was arrested on over 200 different occasions. He had the longest most unfair jail terms of up to 20 months with over 350 court appearances. Even though this came at a great personal cost for him and his family, he never lost enthusiasm in laying the truth bare to his audience.
Taking nothing away from him, this is not a call to anyone to break Fela's record in arrests and court appearances, but a call to seek courage in standing up for what is true, however uncomfortable it may be, for your legacy depends on it. Felabration is an annual musical festival conceived in 1998 by Yeni Kuti in celebration of her father Fela Kuti, and his timeless music that has inspired many music artists in the world that includes: Wycliffe Jean, Wizkid, Jay-Z, Beyonce, Alicia Keys and Burna Boy. Today, Burna Boy's musical journey is skyrocketing because his grandfather, who was once Fela Kuti's manager, passed valuable lessons that would make Burna Boy thrive in this business. As a matter of fact, Burna Boy, who is popularly known as the Afrikan Giant because through his unique music genre of Afro fusion, addresses the worldly lies and racial oppression meted upon Afrikans. He was also at the forefront of the EndSARS movement that condemned the brutality enforced on its citizens by the Special Anti-Robbery Squad (SARS) in Nigeria. In my experience, I would flat out refer to Fela Kuti's inspiration as mentorship.
3. Find out and learn about your roots
Fela Kuti took almost a year in Los Angeles to learn extensively about his roots, eventually adding meaning to his music. There cannot be any meaningful conversation in your life if you do not understand where your Afrikan heritage began and where it lies at the moment. On this I have to be plain, that Afrikans need to unlearn and decolonize their minds from the half-truths and lies that were taught in school during history classes and those written in books.
Some of my favorite tracks from Fela Kuti's collection go by the names 'Gentleman' and 'Yellow Fever.' Both of these tracks speak about cultural identity. As for 'Gentleman' he sarcastically describes how men have adopted European suits and ties to make them feel good about themselves. On the other hand, he uses 'Yellow Fever' as an expression to describe and decry the fashion among Nigerian women for skin whitening creams. He strongly felt that skin whitening is an example of the post-colonial, cultural inferiority-complex that is holding back the country's development. From these performances, it is appropriate to deduce that Fela Kuti was akin to his cultural identity and roots. He knew better than most at the time that Afrikan culture is the richest in the world, and every Afrikan should boast of a heritage of royalty without adding or subtracting anything.
Sinmi ni agbara Fela Kuti!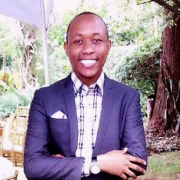 Robert Macharia
Robert Macharia is a mentor, trainer and writer bearing adequate experiences in business development and brand management success.