I have never seen a man so isolated, abused, browbeaten, attacked, torn down, accused, yet still take to the microphone and speak positively of the greatness of his nation, the power of the potential of his people and his determination to lead the charge towards the restoration of the country. Anyone would have given up and said, forget the job, forget the title, forget the drama, but Donald J. Trump – somehow – keeps persisting and persevering through it all.
The Democrats have mobilized against him and given him no rest for his entire first term and you have to know that there must be those in his party who have doubted him and worked to undermine him, the local and international 'mainstream' media have thrown everything they can at him, social media 'pundits' have hammered him left, right and centre, people of various faiths have gone at him, people from different countries have disparaged him… even self-professed Satanists and witches have had their go at him… as has COVID-19. But, this guy somehow picks up and keeps on going. I know that people are praying for him, I know he has millions of supporters, but you have to imagine what toll this role takes on him. He's even donating his salary – and still, he gets slammed… and keeps on going. That is heart and I pray he will find the mercy, grace and favor he needs to complete his journey well. He needs it. What he's going through – and on all fronts – is not easy. I didn't say he's perfect, but I know the condition of my heart so I'm not throwing any stones today.
But we need to talk about something very critical.
All across the world, it is extremely difficult to find a nation that has influenced or impacted the world in the way that the United States of America has. I'm not praising or criticizing here, merely stating facts. From slavery to movies, to books, to music, to fashion, to business, to architecture, to politics and yes, even war, the USA has been at the forefront of various moves and cultural trends for centuries; influencing, impacting, directing, overshadowing, dominating or giving the appearance of dominating. In their movies, the only time it seems that an American gets shot by the bad guy (who is said to be from a Middle Eastern, Asian, European or Afrikan nation, or intergalactic forces – or the occasional rogue US agent) is when it is the tool that is used to forcing the hand of the US to retaliate for such 'injustice'! At least those are the images left in my mind from my days of watching Rambo, Delta Force, Commando, Die Hard, Predator and on and on. The storyline was that the Americans always came out on top. It didn't matter who came against them, they always rose to triumph over their foes. United as one! The message was that you could not touch them.
They would even depict themselves coming to the aid of the 'hapless' Brits, Afrikans, Europeans, Asians etc and so the image of America as the Big Brother, the world's policeman, the world's hero, superior in all ways, the land of opportunity etc was sown in the minds of generations across the world. That was some powerful brainwashing they were putting out there.
So, it's a little odd to see the America of today where the reality doesn't appear to match the decades of propaganda about them. Where positivity and optimism seem to have almost been overshadowed by negative energy and image, particularly on the domestic front. Where the head of state is so easily disparaged and abused by his people, among them a former head of state, for the whole world to see. Where the image of unity has been replaced by one of division, and that of prosperity, by struggle. Where graciousness and kindness appear to be in such short supply and the words of many are used to injure, assault and tear down more often than build up.
It's also heartbreaking because the influence of the US on the global environment is still felt. The disrespect one to another, the disparaging of leaders and elders, the threats and violence are all speaking a language to a global audience, influencing thought and social direction for those strongly under the influence of the US. Freedom of speech has become a tool used to tear down and humiliate and cause harm; this trend has worked its way across various parts of the world. Afrika included.
We have become a people who appear to no longer give heed to eldership or brotherhood but rather look for ways to minimize people's positions using sarcasm and disparaging words, rather than finding ways to build one another up. And no, I do not blame America for this, I pray that they will find paths back to compassion and brotherliness, where even if a leader is wrong, he is not dragged out in shame before the entire world, but the nation – as a family – would stand together to find ways to correct the mistake, conscious that his error reflects on them as a people… but more so their responses to his choices. That this will impact the way the world sees them as a nation, that this will be the reality exposed, beyond the propaganda.
A meme doing the rounds on social media says, in effect, that the way people speak to each other on social media would have earned them very physical repercussions if those words were spoken face-to-face.
Certainly, there is a false bravado that surrounds many of the comments that are hurled out on social media, but this tough talk emanated from a wider socio-cultural context that was given credence by politicians, the entertainment industry, the fraying social fabric, the abandonment of the walk of faith and inculcation of values contrary to family, love and brotherhood in America. This is what allows an elderly woman in a supermarket to point at a mother and her little children and say to them that she wishes they die, simply because they are not wearing masks during this season – or for a white woman to threaten to call the cops on a black man and lie to them about what he was doing. Something broke in the society and it was given wings to fly by the same mantle that allows America to influence the rest of the world and the world ingests this poison, blindly.
It ought not to be so.
This is clear evidence, for me, that blindly copying a culture along with its social, economic and political practices makes no sense for Afrika, indeed it makes no sense for the rest of the world either. Many have spoken of the gradual decline of the US over the past few decades, attributing it well to an abandonment of their God-given purposes and the introduction of policies that have been detrimental to the overall welfare of the individual, the family and the society as a whole. That the Afrika hasn't paused to consider this and urgently moved to separate itself from the trends of the US and instead unearth and revive its own positive ways is worrying. That the nature of Afrika's citizens more and more each passing year has taken on an American-ish character is disconcerting, to say the least. That the people in charge of leading their nations seem to ape more and more what America says, wants and does, is utterly horrifying. It leaves us open to the horrors that currently face that nation and instead of learning from the choices they made that brought them to this moment in time, we are signing a guarantee that we shall end up like them.
See Also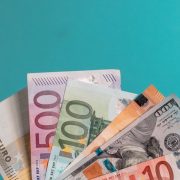 But hear this: There is NOTHING to stop us from changing course. If new economic policies are needed, let us create them and implement them. If new methods of educating our children are required, let us develop them and use them. If a new approach to societal structuring is beneficial, then let us restructure and speedily. There is no reason to remain on a course whose end we can clearly see is detrimental, more than it is beneficial. The choice is up to us.
For when the words of our mouths and the meditations of our hearts yield for us abuse and hatred, murder and death, we know there is cause for concern. When we can face those senior to us and insult them and tear them down with no regret or remorse, something within us is broken.
When we can misuse the resources of those who are junior to us, who are in our care, something is misaligned in us. When we can utterly disregard family and care for family in the broader context of the entire nation or continent of Afrika, then we are in a crisis. The time to do something about that is now. Love, brotherhood, forgiveness, compassion and care are paramount to a thriving and successful Afrika.
Let us rebuild that.
Chioma Phillips
Chioma Phillips is the Editor of Msingi Afrika Magazine and the host of Msingi Afrika Television. Her hope is to see the Truth shared, with all who will listen, for the transformation of the people and the continent of Afrika - and the world. She believes passionately in the critical role that Afrika and Afrikans have to play on earth right now and hopes to ignite the spark that will cause them to see and believe who they are, so that they can live out their Truest lives for the remainder of their days.