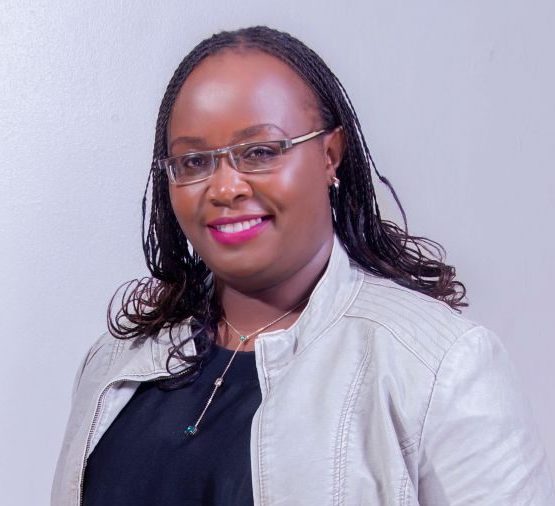 Founder: Open Markets East Africa
We talked to Dillys Mundrugo, the founder of Open Markets East Africa, Uganda, about a new platform, OpenEA, which provides Afrikans with the opportunity to scale up their business operations instantly and connect markets across the continent in one simple solution. Please read on.
Tell us a little bit about Dillys.
My name is Dillys Mundrugo and I grew up in Kenya, but I am Ugandan. Most of my career life I've been in IT. I did a few IT courses but then after that I realized there are a lot of things missing and I like research, so on my normal days you'll find me testing things, researching solutions online on what I call Google University, and then once in a while I may sell the solution the next day. I like to see how solutions can be applied because we really do need a lot of solutions for our business people locally. Many people are not IT literate and they need someone who has already gone through the solution so that when it's being implemented you bring them on board and are able to explain it such that they do understand.
Tell us about Open Markets East Africa.
Open Markets was initially conceptualized because we realized a lot of people don't have the skills to market. You find somebody is a professional in what they are doing, like you can be a cook, a chef and you're good in the kitchen but you have a little bit of a challenge with other skills. A business needs a full system, not just a product, in order to run. At the end of the day the product and the vision can be very good but if you don't have the marketing and PR in place and can't connect all the systems in a business then you have a very big problem.
Having run businesses and being self employed for some time you get to observe a lot of things on the ground like situations where businesses come to new malls then a year later they shut down. When you check properly you find it was actually a lack of clientele and businesses are paying high rents in a nice mall but people are not buying. I realized that the shortcut to that would probably be embracing online business so that one can sell online and their websites becomes more than just a brochure. They can become management tools. I found that people don't know where to start because they are not essentially IT people and there are so many solutions around that one can easily get confused.
Open Markets was born to try and help people migrate online as part of a strategy to reach more clients in a very easy way. Initially, we had envisioned an online community connecting east Afrika so that one doesn't have to travel for meetings and can showcase their products and services. That vision is still there, but we realized that you can't talk to people about the online community and they don't even have the basics like websites, they don't have online shops and they don't know where to start. So we had to retrace our steps, and research products and solutions that can be easily implemented by anyone out there.
This year (2020) has been a bit interesting, because with the lockdowns of Corona people have discovered that they need to work from home and can't be paying bills out there when they're not even supposed to step out. That was the thing that actually woke us up. We tested a couple of solutions over the years and we now settled on one that is easy to use and very nice for businesses.
Please tell us about the solution that you settled on?
We have two solutions currently; one is for online stores, which means that you can have a site like eBay for your own company. If you have an IT backing it can take 20-30 minutes to set up and your shop is live. If you don't have an IT background, with training it will take 1-1 ½ hours. The platform is so easy to use that anyone even without IT knowledge should be able to create and manage their online store even from a phone.
The second solution is a solution for food vendors and hotels and restaurants to allow them to take orders and sell online or their customers to make reservations. This is a system which can be added to an existing website, if you have a website. If you don't have a website we can help you set one up.
Both solutions can connect to Facebook and other social media websites so you can get your orders from Facebook probably boosting your advert on Facebook many people get to see you and contact you for the products you have to offer.
Let's say I'm in Ethiopia, can I use this solution for my business, for my clients in Ethiopia and outside?
Yes, it's possible because it's a global solution. You can customize and localize it to your language and what you want to do. So anyone in the world is able to get the solution.
What happens with many solutions in the market is they normally give you a free plan to start that gives you an opportunity to test the product and see how it can work for you. It's the same with OpenEA online shop solution. You can come on board on the free plan, load your products, test it, connect it to Facebook and then as you grow you go to the premium version. On the free plan the whole thing is functional but the checkout is disabled. That's a good place to start for people so that they can test get used to it and then upgrade for more features.
How will I in Ethiopia get paid by my customers and how do I get them products?
Depending on the country we have different payment solutions. Cash on delivery has always been there, that is standard for all, but many countries now are taking advantage of mobile payment solutions, so you can use MPesa, MTN, Airtel, whatever works in your country. Locally we have decided to work with a company called GoPay. GoPay is doing online processing with QR codes. It's actually so efficient. You get records, invoices all that and every individual has a unique QR code so that means if I don't want to receive cash, for example, I tell people to use GoPay to process payments. You can accept cash, you can accept Visa, and you can accept any other solution that's usable in your local situation. It makes it very flexible.
When it comes to shipping it's the same thing you create shipping options. If you're using bikes, then you can create a section for SafeBoda, for example. You can create free shipping, or add all the other international options and their rates even if there are rates based on weights. The system can even use barcodes. Almost everything on the system is customizable it makes it quite flexible regardless of where someone is.
I love it. It's so versatile it means that in an instant everything in Afrika is connected to itself. I can be Conakry and I'm selling to somebody in Cape Town.
As long as you know how to ship and you have the shipping logistics in order, you are sorted. And since we're all looking at growing our businesses and going global at the end of the day then it makes a lot of sense taking the businesses online. We need to try and embrace some of these solutions. For example we normally pray for blessings, you wake up and say God to bless my business. If today you're handling five clients per day and if God answers your prayer tomorrow and brings 50 you know you can crash if you don't have systems in place?
We need to build or incorporate systems that allow us to grow without crashing us in the process and the only thing that can happen is we need to take online solutions seriously. Our websites need to stop being brochures and become management tools to help us to grow and even manage our teams. If after two weeks or three weeks your orders are too many and so you add staff and you can't manage them, or you don't know where what is, and documents get lost… we need to look into some of these solutions.
We are in a position to help you out.
What you're talking about is the solution that Afrika needs right now especially as we're preparing for the launching of the African Continental Free Trade Area in January 2021 which is literally a few weeks from now. So what I am hearing you saying is that Open Markets East Africa or OpenEa as the brand is called is actually right bang just there ready to strengthen every Afrikan business to be able to open within this continental free trade area.
Yes and our economies are made up of small and medium enterprises; we need a solution that is not too expensive. The solution cannot be higher than the rent you pay in your mall or your physical location. We are looking at situations where we have solutions that are affordable enough to allow you to become actually profitable with whatever else you're doing. Working online is not an option for us. Someone was saying that if your grandmother is on Whatsapp just know that we have passed that place of not being online.
When I meet a new client, when I meet a new prospect, the first thing I do is ask for their name and what they do. When they give me their business card the first thing I do is visit their website because I know on the website I'll get information. The conversation ends there for me, but then many of us don't even have websites as of now we can't even compete with the global market because we are not even in the league. At least let's start by coming on board, embracing some of these solutions to help us to actually be able to expand beyond our town or beyond our city. If I can supply someone who is in the remote parts of my country I am guaranteed to supply remote parts of Afrika and beyond. Because it gives me some experience and I grow from there.
What is the inspiration behind creating this solution? What was the thing in the heart that pushed you in this direction?
For me I think my pain point is I happen to generate a lot of ideas, randomly. But then with that when you start generating ideas you actually understand the pain of having no resources to implement those ideas, and for most businesses, lack of resources is a very big issue. So, first of all you don't have teams to work with, secondly, you don't have money for the startup itself. We need to leverage as much as possible of what is available and being an IT person, I think it's only IT that gives you that flexibility of efficiency and all the other things without adding too much money to it. I'd like to see businesses grow, not just start today and die tomorrow because they didn't have resources. I've seen too many of those things and if I can have a solution which even helps me to grow and gives me the freedom to live life without crashing down because the business went global, I'll be very happy. That's what drives me. You want to grow your business or your vision without it taking over your life.
Without stress.
Yes. I tell people a company can be run from under a mango tree from a phone. And I think it's possible with time. It should be possible.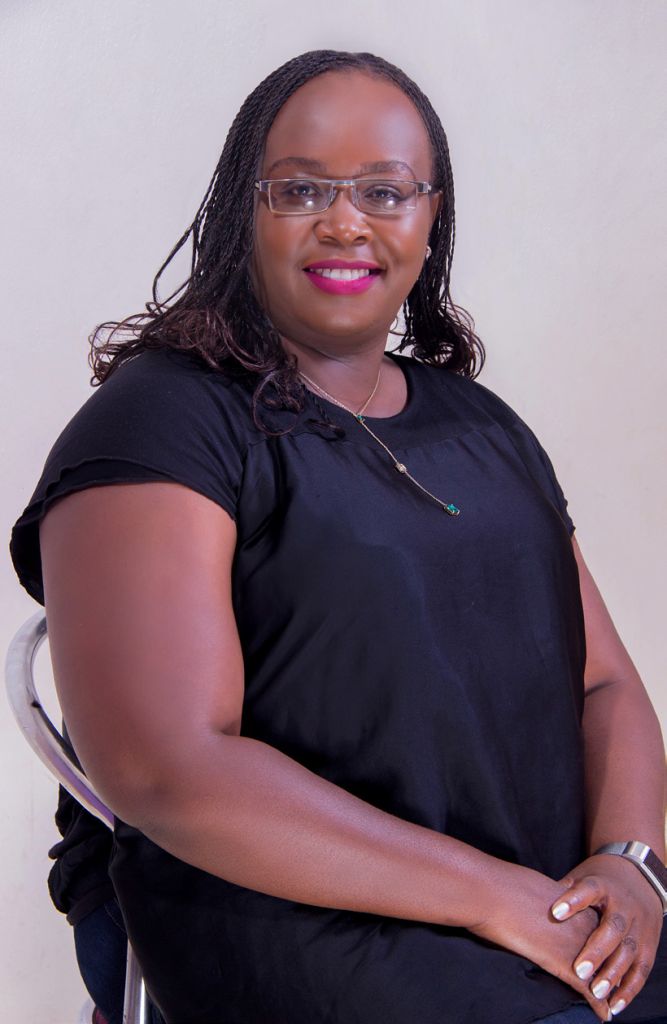 What will it cost me to have a space on OpenEA?
For the online shop solution it's about US$30 for the first premium bundle and that allows you 100 products. You can connect to Facebook, Instagram, which means that you can even sell on Facebook, Instagram, Google and you have more options at the end of the day. So as a business owner if I don't know IT, everything is already integrated in the system.
Each product can have 10-15 images. Many of us have shops with less than 100 products but at a monthly fee of about US$30 you're sorted. The solution comes with an app which you can use from your phone to monitor your clients, orders, deliveries, rearrange your shop from your phone if you want to so that we see fresh things, do sales, showcase the hot products for the week and do your own Black Friday if you want to. It sets you free. The higher packages, for instance if it's a supermarket taking the solution, allows for staff member accounts. So the boss has the main account but staff members can integrate onto the system without accessing all the sections. I think one thing we need to do is to actually encourage business owners to get involved in their own businesses. Most people don't even know what's happening in the background. But with a solution like this you don't have a choice. You have to know where the money went, what came in, what's left in stock. It keeps you totally involved.
The possibilities, the scalability, the flexibility and the ability to reduce operating costs for a business.
Well done you guys. You've really done an amazing job. How is the Ugandan market responding so far to Open Markets?
The solution is still new. The idea actually came seven years ago but you know you can have a fresh idea and you don't know how to do it. Over time, we've tested, we've changed things here and there and we've put some things on hold. I think some of the products shall be rolled out next year, because our vision is to build an online community but we decided first to engage the businesses at a face-to-face level, explain to them why it's needed so by the time we go to our business-to-business platforms we are talking the same language. We've started bringing clients on board. Yesterday I was with a client who does cakes and she was happy. Within an hour the shop was ready, I left her loading things so today we will connect that shop to her website. She is testing the free plan and using it currently as a catalog since she doesn't have too many products and after that she can upgrade if she wants to.
You know the other thing that I am seeing for those of you who are watching I don't know if you're seeing this, the opportunities open up for people who do photography, people who do design work to be able to support businesses to join the OpenEA platform.
So wherever you are in this fine continent of ours you have an opportunity to support local businesses in your area who might not be able to access OpenEA but you have the information so you become a go-between between the platform and businesses in your area that you know can grow.
So what OpenEA does is give you an opportunity also to grow your own business and to grow your community. And working together like this in collaboration we can actually build a stronger Afrika by building up our cottage industries.
This is why I'm so excited, the more we talk the more I'm thinking this is just fantastic. Your seven years of incubation have really paid off.
For me I think the exciting part is that I now have a solution which can be rolled out very fast and it's very easy to support even remotely without having to travel to that country to support that client. I've been doing websites on and off but the biggest challenge is if you have three clients on the table you actually can't handle that work. That means you have to hire more staff, people who will do all those things. With this, it is almost like the car is 90% done, you come on board and just customize it with your colors, your brand, your logo and you launch the next day – without excuses. I'm really excited about that part. Even on my side it's not too much work and that means I can be able to interact with clients and help them build their stores.
What would you say by way of encouragement going forward so that people can have hope again in 2021?
I'd like to encourage people to actually not give up hope because there is a way out of this at the end of the day. Having worked with IT for some time, I know that many things are not hard to learn. We need to have a teachable spirit and a curious mind to learn the new things that come on board. So if there are solutions that are available for things you're looking for or you don't know what to do you can always to consult with people to find out something because there are better ways of doing things. We need to try and work smart because at times we don't even have resources for working hard. We don 't have the resources we don 't have the teams but we still have to grow at the end of the day so let's try and step out into the new horizons of embracing IT because that's the only way we can even sell globally. I see people on Alibaba buying things from China things we can make in Afrika and I get annoyed why can't we sell to them our crafts our nice things? Something has to change we have potential for selling to other people outside also we should not be importing only we need to find platforms and systems that can help us showcase what we have and actually help people buy.
Visit: http://www.openmarkets-eastafrica.com to find out more.
YouTube tutorials: https://www.youtube.com/channel/UCxlFDwqfMu3r2zzn91CVzWA
Chioma Phillips
Chioma Phillips is the Editor of Msingi Afrika Magazine and the host of Msingi Afrika Television. Her hope is to see the Truth shared, with all who will listen, for the transformation of the people and the continent of Afrika - and the world. She believes passionately in the critical role that Afrika and Afrikans have to play on earth right now and hopes to ignite the spark that will cause them to see and believe who they are, so that they can live out their Truest lives for the remainder of their days.