DAVID "IMOR PESA"
ART FROM THE HEART
Skilled and talented artist, painter, graphic designer, photographer, film maker, poet, writer, rapper and martial artist, Imor brings a lot of experience and knowledge to the table for one yet to hit his thirties. He is creative director at Artiv Hub and his life has been his training ground. He carries within him, wisdom beyond his years. This is a part of his story.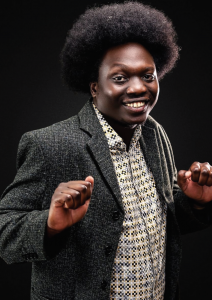 Tell us a little bit about yourself.
My name is David Omondi Owino, but people call me Imor and three or four years ago, people started calling me Imor Pesa. Imor means happiness in the Luo language. Back in high school most of the time I was happy and when I was around people they always ended up laughing or smiling. Every morning when I woke up, there was this guy called Pascal who used to tell me "Imor!" and guys thought that was my name, so they started calling me Imor. With Pesa (money), I haven't had much money since I was young , but I never complained about it because if I wanted to do something and there was a budget needed, I'd just say, "Money is not the problem, because you're talking to 'money', I have the skill." People would say, every time they hung out around me they would always get money because they have ideas and I have the skills and we would create things together and get paid.
I'm from a really large family with only three girls and lots of boys. I was raised a Catholic. I have loved art since I was young. I grew up in a family that experienced much violence, my father beating up my mother; some of my brothers were stealing. It was lonely. I used to be by myself – I can't say in another room because it was a single room – and I'd just draw. No one really taught me how to draw, apart from a guy in school called Phillip, he was very talented. He introduced me to art and a little bit of boxing and of course it got me into a little trouble, picking fights with the older boys who were bullies. It was the only way to prove I was tough. I grew up in Nairobi, in Dandora Phase 3. At the time it was really rough, crime was always an issue and I wasn't allowed to go outside. I would stay indoors doing my sketches, the rest of the time I was either going to church or school. I rarely listened to mainstream music; my mother would play traditional Luo music. I used to hear about rappers and poets but I never liked them because I thought they were drug addicts, criminals and thugs.
School and Life
I went to two different primary schools. At my first school, I learnt lots of things about the society, governance and current events. Later I went to a different school with only 200 students. It was the first place where I heard people speaking English all the time. In the first school I hung out with people from mostly poor and middle class backgrounds, and in this school I got the opportunity to mingle with the rich. It was all about having good phones and pretty girlfriends.
The school helped me with speaking English and in terms of discipline. I still kept on drawing, I was always alone, quiet. From there I went to a seminary school in Nyanza, a boarding school. It was hard for me going there all alone. It was also the only school I went to that really had no serious activities apart from drama festivals. There wasn't much for me who was active in art. In that school, there were three artists, including me, and one was expelled after the first two months of my being there. I just kept on sketching.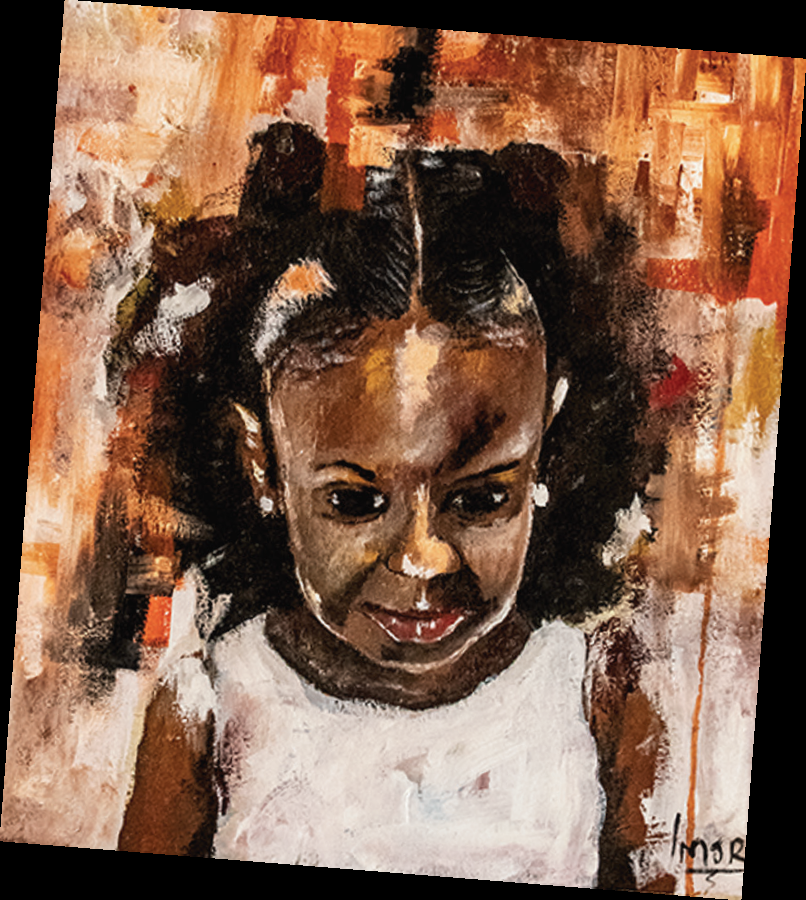 I was introduced to computers for the first time in that school. There were three computers that we shared and I had never used a computer in my life, or even touched a mouse. In my first year, I was not good at computers, I had the interest but I was not good theoretically, so I failed, but I didn't mind because I knew this is what I wanted to do. I was trying to figure out how I could draw and transfer my images to a computer and make them beautiful, but no one ever answered me because they never knew how. So every time I asked the question, I used to be punished, saying that I asked things that were not relevant. I lost interest in computers and joined drama.
In Form Two, they brought an artist in, to paint the backdrop for drama festivals. I didn't like it that the principal was using money to get an artist and we were just there and we weren't even painting. The artist made the mistake of leaving their brushes and paint behind after they finished. I had a few people I was teaching to draw – I didn't know how to paint then – we covered the whole thing and did an entirely new artwork. The next morning, the people going to the drama festivals folded it up and carried it with them. It hadn't fully dried by this time so when it was opened everyone was shocked.
The principal knew I was the only one who could have done it, so I prepared myself to be punished, but the school won the best backdrop award. The judges took the painting as abstract art. There was no punishment and that's when I was introduced to abstract art. From then on I used to do the backdrop but I soon became bored and so I also started to write narratives as well and was eventually chosen to be a narrator. Meanwhile, back in the computer lab, I became one of the best students. I failed in almost every subject except literature and computers. No one, apart from my mom understood me and even though she beat me up when I'd fail, she would brag to her friends and say, "I have a son who can draw you."
Touch and Change a Life
While in high school I started looking at universities and colleges that taught art. In Form Two, I came across a school called Buruburu Institute of Fine Arts (BIFA), which people were recommending. So I wrote a letter and compiled all my sketches and sent them to BIFA, but I did not hear back from them.
At one point, I lost hope because I thought in Kenya there was no school that teaches art or African music. I thought that becoming a priest would allow me to do what I liked, which is to touch and change someone's life and the only thing I would have to do was sacrifice myself to God, to give Him everything. I was like, that's it, I'm going to become a priest.
We finished our exams and as I was leaving, three teachers told me sort of the same thing. My drama teacher told me never to stop writing, because the stories I write are inspiring. My computer teacher told me I could be the greatest graphic designer if I wanted to. Our principal asked me if I wanted to become a priest. It was a big deal to be in a seminary school and then tell your principal that you didn't want to become a priest. You'd be in big trouble. So I just said yes. He looked at me and said I could become a great artist. After finishing my Kenya Certificate of Secondary Education (KCSE), I got a letter from BIFA that was sent almost three years before it was given to me. The principal hid it because he knew I wouldn't focus; I had actually planned to leave school if I was accepted at BIFA.
After high school, I joined a seminary for a while and then I left because I wanted to start a family. I was famous where I was because I used to do good artworks, but I left not knowing what next. So I went back home. My father was disappointed that I wasn't going to become a priest, my mom felt ashamed. They never told me, but you could see it because the things they used to do for me, they never did anymore. If I wanted a brush or sketchpad, it was hard for me to get them. So I resorted to stealing money to buy myself paint brushes. The funny thing is people think seminary school is the best and that everybody is a saint, but everyone has their own weakness.
At home I had nothing to do, I wanted to join BIFA, my parents were 50-50 about it because they were like it's not a big school. They wanted me to do another course. I stayed for one year before choosing the course I wanted to do. I would say it was the wise thing for me and my parents because in that one year period I met lots of people with different characters.
School of Life
I had started looking for youth groups to join because I didn't want to be lazy. My brother had left home and gotten into trouble and I didn't want to be like him. I joined a Community Based Organization where I got into film and film making and I also started acting. One of the characters I was given was that of a rapper. I started rapping and friends of mine used to give me CDs and mixtapes of Kenyan rappers I had never heard before like Ukoo Flani Maumau who were rapping about their history, about Mau Mau, about the Afrikan heritage, governance, parenthood, love… they never rapped about bling. I also started writing. I had no idea that one of my brothers was in that group. So those times that my parents were complaining that he had run away from home, he was doing tours. I was introduced to other rappers who were doing underground rap.
The moment I entered their home I saw everything I had always wanted, they had artworks on the wall drawn with biro pens. Landscapes of Nairobi, guns, bullets, lyrics, poetry, verses and I was like, "Wow, this is the place that I am supposed to be." They had the beats, they were playing hip hop, they were rapping like Ukoo Flani, they knew each other. The only thing that I did not like about them was their lifestyle. I honestly wanted to change them, so every verse that I wrote was talking to them about crime, joblessness, ghetto mentality… and they loved it, but they never changed. I would steal so that I could take them money so that we could go to a studio, sell our tracks and become big stars. I even stopped doing art. I gradually got into drinking and drugs, my ego grew, I was no longer the silent guy. I became the most feared in our area. It reached a point where I got tired of hanging out with that group, I ended up having enemies there. I was torn about being with them or leaving them, because I believed there was no other place I could do art or music with this content.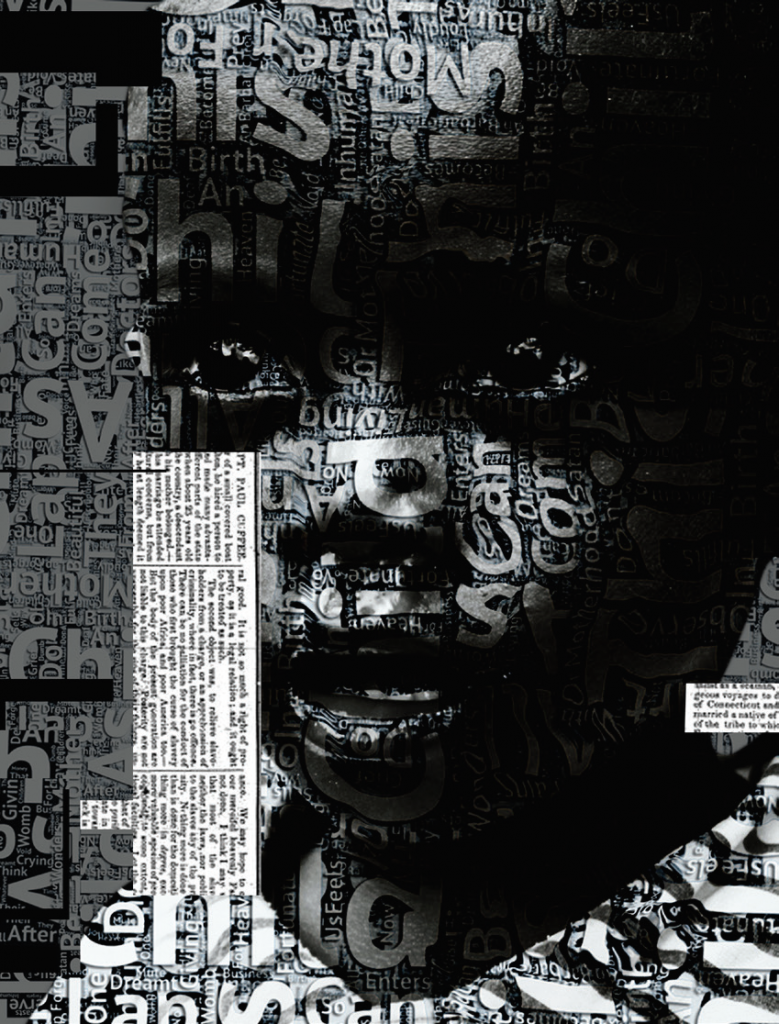 Eventually I joined BIFA. On the first day the principal came and said, "We lose people here because of drugs, early pregnancy, some because they can't pay their school fees, some because they're dead. We'll only remain with a few. Right now, you're 72, we'll end up with 20 or 11." And I was like, "Wow, I'm in that list, but I'm sure mine will be school fees." In BIFA I was always bright and keen with art and I had lots of friends because they wanted me to do their assignments and do artwork for them. By then I was dating a dentist. She supported me and she tried to take me back to church. She would give me lunch money and I used to buy miraa and sell it to the guys at school and make extra money. My parents suspected there was something wrong. I was once beaten up really badly by a mob. My phone had been stolen and the thieves shouted "Mwizi, mwizi!" (Thief, thief!) Where the incident happened was where I used to steal and when the people saw me they said now they had got me and they really beat me up. I was bleeding. If it wasn't for my cousin who was one of the community leaders, I would have died there. When I told my mom my phone was stolen, she said it was because I hang with thieves. It pained me because the reason why I did it, in my mind I was like, if only you had bought me a paintbrush, I wouldn't be going out.
I left home and stayed with my girlfriend for a while and she changed me. I stopped a lot of the negative things I used to do. I was planning on leaving school, and just a month before I did, I joined martial arts, because every group that I was leaving, I got threats from. I used to have to use different routes home and it was hard for me to go out. After leaving I started fighting people who wanted to kill me. I was not afraid, I would just face them. I eventually got into poetry events and hip hop battles and started to gradually make a name for myself and even encourage some of my friends to join me. One did and we started to grow.
I later broke up with my girlfriend and moved in with some friends. Eventually, because of my past experiences, I felt like I needed to do something about the police and I needed to do something about the youth. I found an organization called Sauti ya Mtaa (The Voice of the Hood) that welcomed me and gave me a platform to talk, and I was like finally these guys understand, but they didn't always want to talk about some of the issues that I wanted to talk about. It was disappointing, but I learnt a lot from them and their events. Sometimes I would have to go and study history in order to get the full context of what they were talking about.
In the process of refining my poetry skills, I wanted to learn how to play the guitar and I found the contacts for someone who knew me. He told me that he wanted to give me a job, but in order for him to do that, I would have to change my ways. He and my current business partner, Rachel, were starting a company training artists and musicians. Eventually, I started to ask about the future of those we trained and how we would create job opportunities for them, but it didn't go down well with the MD and he asked me to leave. He thought I was challenging him.
At some point, Sauti ya Mtaa lost funding because it was considered to be an organization that radicalizes people. We came up with an event to keep their name alive, and I needed to learn how to design some artwork for it. So I started to study design online, watching tutorials. Meanwhile, I started to get paid for my performances and with that money I started buying paints and canvases.
I was kicked out of the house I was staying in and I used to sleep in bars, sometimes in the studio. The owner was like a father to me and eventually made me MD. He taught me about the business and the music industry. I stopped focusing on performing and doing art for sale and started to think about creating an art center. I mobilized some youth in Mathare and taught them how to work with the little resources they had to create events. We did three events in Mathare. I eventually left that studio and worked with Sauti ya Mtaa to create the first art center in Kariobangi South where we held our own events. Artists didn't have to walk to town anymore.
I later got connected to an organization that was involved in training. I convinced them to run training sessions for artists and they gave me an opportunity to do so. I partnered with David Thuku, one of the top artists and we played off each other's strengths. I trained and he did the practical aspect and as a result we got multiple opportunities to do these trainings in different locations.
It All Comes Together
After experiencing many frustrations and challenges with trying to find ways to express my art, or talk about the challenges faced by society… after struggling with being let down and betrayed by different groups or studios and seeing the frustrations of other artists, I decided to try to set up a place where all these things could be done in a better way. I talked to Rachel, who had parted ways with her previous partner and wanted to continue with the music school. She and I and some others decided to work together and start Artiv Creative School. We offered good services, showcased people's artwork and began to get really popular but not everyone in the team was doing their part. We were risking losing everyone if we were harsh on them, but we were not making money or able to pay bills. So we reversed the revenue model and everyone left. Only Rachel and I remained. I could not lose hope. I went back online to learn how to manage artists. I went to Kibra to recruit artists for our mentorship programs. The fee was KES 5,000/- ($50) for three months. Two people came and after completing the classes, I realized that one of them was interested in music production.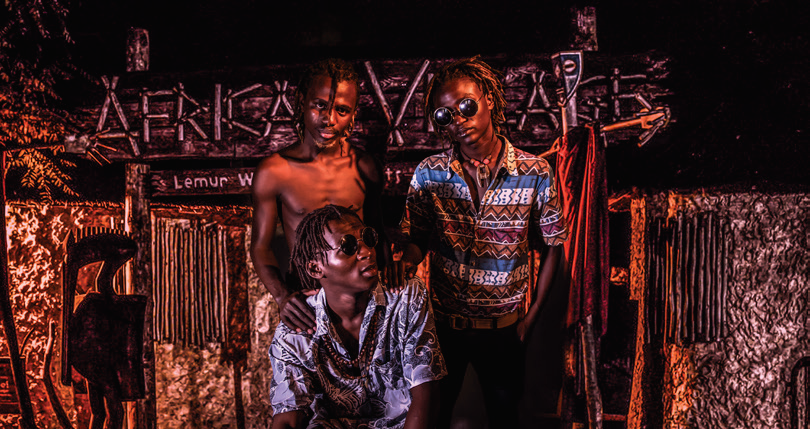 I started to introduce him to other producers and to YouTube tutorials and he became one of our first producers. I got other groups of artists from Kibra through another event and told them to give me business ideas for what they want to do, beyond being artists. I went online and also to some NGOs and studied how to be a leader, how to do management then I would come and share what I learnt with them.
While Rachel and I were setting up Artiv Hub no one really helped us, everyone said it would not work, but by God's grace, everything worked out.Rachel used to pray a lot, I never used to. I had started staying with my uncle and I wanted to become a Muslim and do my activism in the mosque.
I got depressed while trying to figure out solutions to build and protect this place, I was really low. Rachel would say, "let's pray" and even if I didn't want to, she would hold my hands and I realized that every time she was praying I was at peace, but I never wanted to show it.
The company started to get small amounts of money, because everyone I had worked with in the past would recommend me for a job, whether I could do it or not. When I got jobs, I would say it's not Imor doing the job, it's Artiv. And when we got paid, we would share everything. We refused to register as an NGO or CBO to avoid waiting for people to give us money. I believe that's laziness. We registered as a company so that we would have the drive to push for what we earn.
What inspires photography, videography and painting for you?
In doing visual arts, everything that I create is inspired by what I see around me, the life of other people, their achievements, anything that makes me happy, sad or angry. I never want to be like any other artist and copy their style so I just do what I want.
We managed to buy a camera after two years and I took one month to learn how to do photography and videography. I usually do portraits because through someone's face you can see a lot of stuff, you can see the emotions. I like to show them up close. I had an accident and was on crutches for a while and because of that I perfected indoor photography. So that's my focus. I do photo manipulation where I take photos and then add backgrounds from other locations to tell a different story. I used to have other photographers take photos for me of locations I couldn't go to while on crutches or I would search for them online.
I started doing video because I felt like most people were paying lots of money for videos for advertisements, but they wouldn't get the quality that they wanted. So I started doing videos to show that I can do more with the little that I have. I recently got involved in film making. Now film is my passion, I love storytelling and cinematography.
You seem to be drawn more to people who have had to struggle to get somewhere or are struggling to get somewhere.Is that because of your own experience?
I would say it's because of my parents and my friends. My parents have gone through a lot to keep us alive and make us happy, but then they get little help and effort. No one understands your words until they see a picture of your story or footage of a mother alone in her room crying because her kid needs to eat. I just want to share their stories.
Yours is also a story of not just sitting there when one sees something that needs to be addressed. What can you say to your fellow brothers and sisters across Africa to get them to do something about the situations around them?
What I like to tell artists is that they have a role to play. I believe angels are artists, because even the way they sing, there's that inspiration. I want to tell everyone to go back to their roots and history. The African heritage. We Africans we used to do things as a society, we used to help each other. Community is what defines us as Africans, the little that we had, we shared. Until the moment we were colonized and were introduced to education, religion and the element of privacy: fencing your farm, keeping secrets from your neighbors, everyone working hard for their own. Africa to me is like a banana republic. We have rich people that if they are combined have a massive amount of wealth that is even more than we use to run the country. It doesn't make sense to me to have a big house, 8 bedrooms, it's just a husband, wife, two children and just next to you there's this person that has no food. I'm not saying everyone should help, but if you know your heritage as an African, the African pride is helping out.