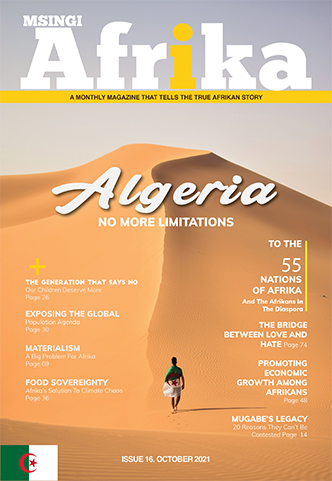 You don't have to squint or strain yourself mentally to know that Algeria has greatness in her or that her people are filled with courage, passion and dedication. Whether it's how they play the beautiful game, that has seen them secure them good international standing – or how they caused the fall of the 4th Republic in France, during the Algerian War of Independence, exposing the brutality of that regime to the world… or how they bravely stood up against an aging dictator in 2019-2020 to push for change in their beloved nation. Or whether it is the numerous other untold stories of the people of this northern Afrikan stronghold. If any nation has demonstrated the ability to push against limitations, Algeria is a great example.

Afrikan nations are, in every way, like children in a family, each one has a unique personality, experiences and appearance – yet each child's story says to the other family members what
is possible and what dangers or ills can exist. I put it to you that our sister, Algeria, says to
Afrika and Afrikans: No more cowardice. No more shrinking back. Push and reach for the best. Break down and crush the limiting barriers. It is possible. I also put it to you that Algeria, just like every other Afrikan nation also says to Afrika and Afrikans: we can do it – but only if we do it TOGETHER!

As exhausting and wearying the war of attrition has been against our hearts and minds… a war waged by those who seek to keep us down and disoriented, that was just our training ground to strengthen us. They dared mess with us? Now, let's show them what we can do.

See Also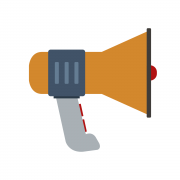 Break out!
Chioma Phillips
Chioma Phillips is the Editor of Msingi Afrika Magazine and the host of Msingi Afrika Television. Her hope is to see the Truth shared, with all who will listen, for the transformation of the people and the continent of Afrika - and the world. She believes passionately in the critical role that Afrika and Afrikans have to play on earth right now and hopes to ignite the spark that will cause them to see and believe who they are, so that they can live out their Truest lives for the remainder of their days.