William Samoei Ruto: The chicken hawker who broke the dynasties to become president of Kenya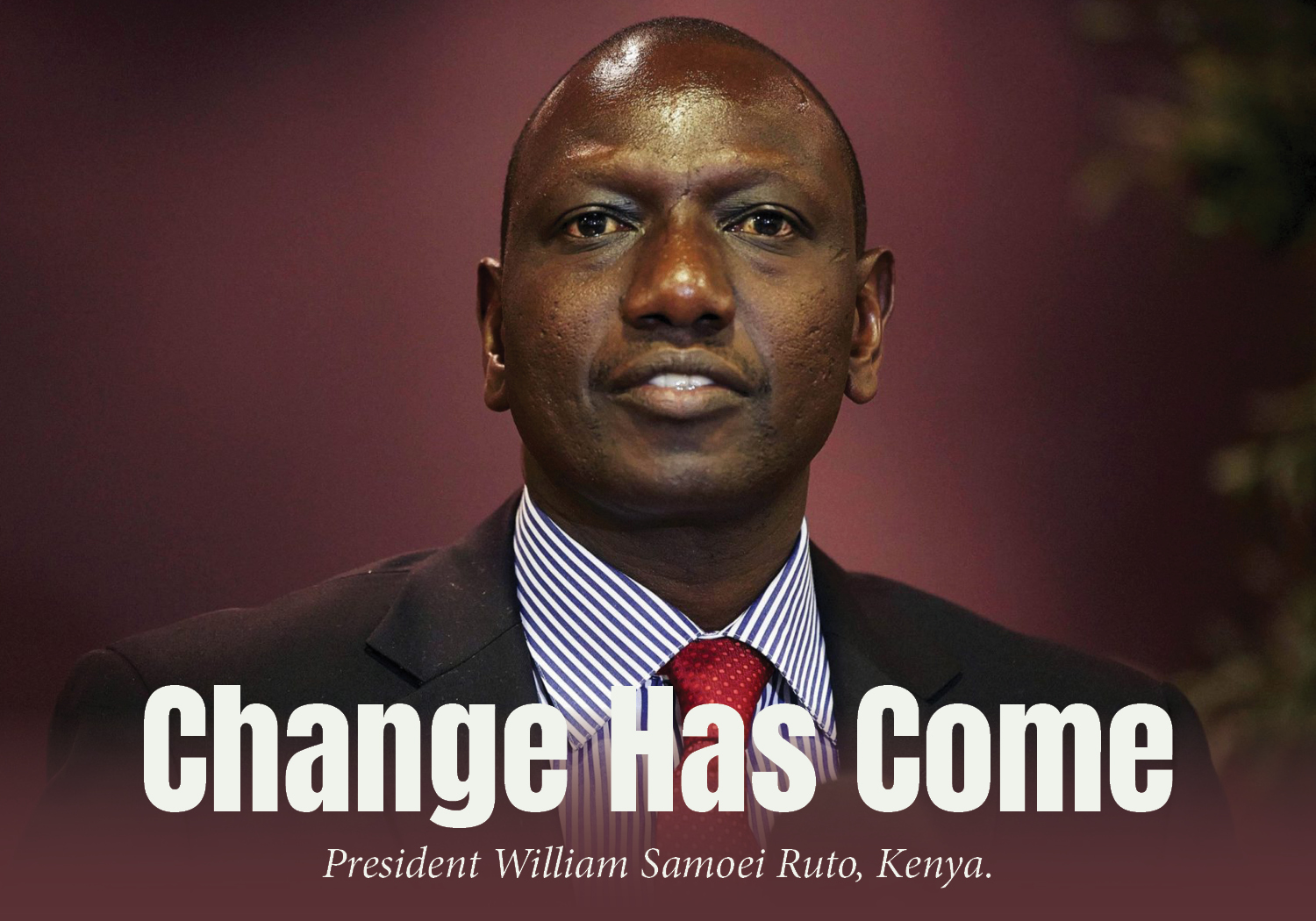 "This is a unanimous decision of the court and we make the following orders:
1.The presidential election petition number E0052022 as consolidated with presidential election petition numbers E001, 2, 3, 4, 7 and 8 of 2022 are hereby dismissed. As a consequence, we declare the election of the first respondent as president-elect to be valid under Article 143 of the Constitution. … It is so ordered."

Chief Justice and President of the Supreme Court, Martha Koome. 5th September 2022
(Source: as transcribed from KTN News live broadcast on YouTube)
It's not news that the hustler nation narrative was one of the major hallmarks of the William Ruto presidential campaign in the just concluded general elections in Kenya. The other is the Bottom-Up economic model that the William Ruto party chose as the economic pathway their administration will use to revamp the Kenyan economy. Even though many opposing political factions in the same race tried to peddle derogatory thoughts and sentiments about the hustler narrative, some terming it as just noisemaking and playing on the emotions of the people, its acceptance by the masses only grew bigger and broader. You can understand the worries of those who try to rubbish the hustler narrative, since the hustler narrative and the bottom-up economic model in themselves are not just words or campaign rhetoric but are a war directed at the supposed Kenyan political family dynasties and economic kingpins who have, over the decades, made their fortunes from impoverishing the masses, through self-serving economic policies and family-centered appropriating of public goods. So, it was not strange to actually see the battle targeted against Ruto, whom his supporters called the Chief Hustler, become more intense as the elections drew closer. Some of his close allies were not spared from the attacks but, kudos to them, they stood their ground, which is loyalty and friendship that is worth celebrating in an age where everyone wants to be the boss. But who is this man who began his public life as a chicken seller, rising through the ranks of both good and not good political and business choices and decisions to emerge as the President of the most powerful economy in East Afrika?
The man Ruto
Born in Kenya, and educated locally up to PhD level, William Kipchirchir Samoei Ruto or WSR, as he is known by many, has had to 'hustle' his way through the business and political landscapes in Kenya to attain the measure of wealth and renown that he has today.
Before this year's elections, the notion that a man who once hawked live chickens on a major highway could attain the top seat of government in this country was a dream. Roles like that were only given to the individuals most trusted to carry on the predecessor's agenda or members of the so-called 'elite' political families: Kenyatta, Moi, Odinga or community as in the case of Kibaki (whom Odinga set aside his ambitions to support). Ruto's presidential ambitions had already once or twice been deferred either to Odinga or to Uhuru Kenyatta. Not content with the sidelines, and convinced that he was justified in pursuing the promised goal – Ruto pushed ahead with his campaign for the presidency, now that Uhuru had made and betrayed his own word to him, to back him for the seat in 2022. WSR went for the seat without his 'friend's' support, subsequently won… had his win challenged at the Supreme Court and was decisively declared duly elected as the fifth president of the Republic of Kenya and will be sworn in on 13th September 2022.
Many in the country are conflicted by the possibility of a Ruto presidency because the man has a reputation for deals that appear tainted, along with being in the middle of an ICC trial that ended suddenly under the shadow of suspicion. They remain dubious of an administration that will be run by a man who has been outrightly accused of theft and even murder and domestic abuse. A curious position indeed considering just how many tainted hands are in prominent places in government or in business in this illustrious nation that was founded on the back of shady deals that ensured that neocolonialist interests were not only protected but that cronyism and nepotism have reigned supreme for almost six decades. Pots and kettles? We do not know, but one thing is evident, the man they despised is the one who the nation overwhelmingly selected as their person to represent them. A sacred trust that he would be wise to honor. Not necessarily for men's sake, you understand?
Versatile and shrewd with a deep understanding of the people considered to be the low man on the totem pole, Dr Ruto has a knack for navigating landscapes that appear hostile to him. From the day of the now-infamous handshake between President Uhuru and Raila Odinga, followed by his quickly fading grace in the Uhuru-Odinga alliance which saw his role subverted by the creation of a powerful ministerial position under the efficient hands of Dr Fred Matiang'i, Ruto ably found a way in which to retain his seat while using the evident hostility from the administration in his favor. If he was hurt or injured by their actions, he was careful to manage his pain. Their rejection became the crucible housing his forced transition into the role of an outcast from those who were once his allies. He used his and the state's resources and access to ensure that he not only remained visible to potential voters but also curiously relevant. Ramping up the narrative of the hustler to gain the confidence of the oft-downtrodden Kenyan voter. Not the snooty middle-class version who were busy joining the bandwagon of condemnation against him, but the real Kenyan who knows the pain of oppression and betrayal from those previously trusted with his vote. Perhaps in Ruto, this voter saw a kind of kindred spirit. A person who could relate to the misery thrust upon them by those they once believed in. As a side note, it's often hilarious to see just how the middle-class perceives Kenya, missing the fact that they are not a majority in the nation and, because of their arrogance, laziness and complacence, they continually lose the opportunity to influence and transform society for the better because they are too busy protecting their own interests. It is a situation they can easily remedy but opt not to. They also fail to see the beauty in those who do have mass appeal, and the power to transform the majority's way of life, simply because those individuals do not fit a specific script in their eyes.
You can be sure that Ruto, who at one point or another in his political journey trained under Moi, worked alongside Kibaki, collaborated with Raila and partnered with Uhuru had his eyes wide open to observe and learn and gather to himself strategic influence for his days ahead. (To learn more about his background, read a brief version of his bio here.) It seems he was wiser than his foes and had prepared his ground well, including anticipating the responses by both Uhuru and Raila to his impending victory at the 2022 polls. Not only that, but he had mustered a team that also unseated Gideon Moi at the 2022 polls, destroying the hopes of the late president's son reclaiming his senatorial seat. Interestingly enough, Moi's son lost to another William, William Cheptumo, of Ruto's UDA party. This means that in one fell swoop, Ruto's foray has taken down three prominent political families – Kenyatta, Odinga and Moi – with one stone… and, just like that, the dynasties are no more. For the first time in Kenya's almost 60-year history, a man supposedly 'without political pedigree' has usurped every single last one of those who had been entrusted with the future of Kenya and her sons and daughters and who all failed her tremendously, sold her and her progeny to the globalists and fully intended to continue to do so until the son of Sugoi stopped them. May his own path be different.
The hustler narrative
'Hustlers' in Ruto's push for office, are those Kenyans who are working hard, trying to make ends meet, while facing obstacle after obstacle in an economy often hostile to their needs. They are mainly the youth but are not limited to them. Dynasties, on the other hand, are those who had maintained a political and economic stronghold on the nation since independence – or in our view – even before since those entrusted with independence in the country were sold over to the interests of the colonial government. WSR coined the phrase, "Hustler Nation" to describe the state of the majority of Kenyans, who are overlooked by the system, promising them a solution is in the offing, at last, to their needs. Over the last couple of years, in which the hustler narrative and the Ruto Bottom-Up economic model hit the public, many who have gone through the roughness of life and are still going through it, connected deeply to the narrative and gave their unflinching support to the Chief Hustler himself. It was like a wild fire of support from the masses who somehow see him as a political shift away from the dynasties that have ruled the land since independence. From roadside mechanics, to hair-dressers, boda boda riders, vegetable sellers, street hawkers and the low-income earners, his UDA hustler narrative was a shift maker. His hustler narrative deeply resonated with them and that you can understand because of the low level of living standards in the land that – in fact – has plenty to go round, just that this plenty has been hoarded by a selfish few.
Of course, there were rebuttals from his opponents and their supporters. Some say that Ruto cannot call himself a hustler while he has thousands of acres of land, high-end hotels, multiple choppers, etc. But possibly they are getting it backward and missing the entire point. The hustler narrative is not that of perpetual poverty but that which says a person can rise from being a chicken seller, or having no shoes (as was the case with WSR) or being the son or daughter of a peasant farmer to becoming a president of his nation or building a globally known brand or both. It's an inspirational story of how it is possible to rise from nothing to becoming someone of "worth" in the society. Meaning that in time to come, Kenyans and the Afrikan child can read about the story of the chicken seller who became a president and by that be motivated with the knowledge that life may not start out as a bed of roses but it can end as a bed filled with a much better fragrance.
So, what future does that portend for this lovely nation of Kenya? Well, Ruto ran on a ticket that promised greater access to wealth for the 'hustler' through greater facilitation by his administration via laws, policies and opportunities to thrive. If Nairobi Governor, Johnson Sakaja's early days in office are any indicator, this is a promise that UDA intends to keep. Be that as it may, the outcome of WSR's presidency depends on the individual holding him accountable and much more so, making the most of the transformed environment to be as productive as possible in however many terms he shall end up with. It cannot depend on the man. Yes, he does represent a spiritual reality and promise, much like every other president has and for the discerning, one can plot what changes took place in the environment (physical and spiritual) from Kenyatta to Moi to Kibaki to Uhuru – so his entry into the presidency WILL have an effect – but the outcome of that on the individual's life depends on what the individual will do with it. You sabi? This is the same lesson Nigeria must remember as the Obidient Movement continues to gather momentum. In the event that Peter Obi does take office, as much as what he represents will create an environment for you – the final outcome of that environment will depend on what you do with it.
See Also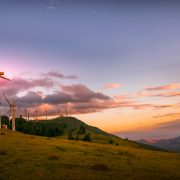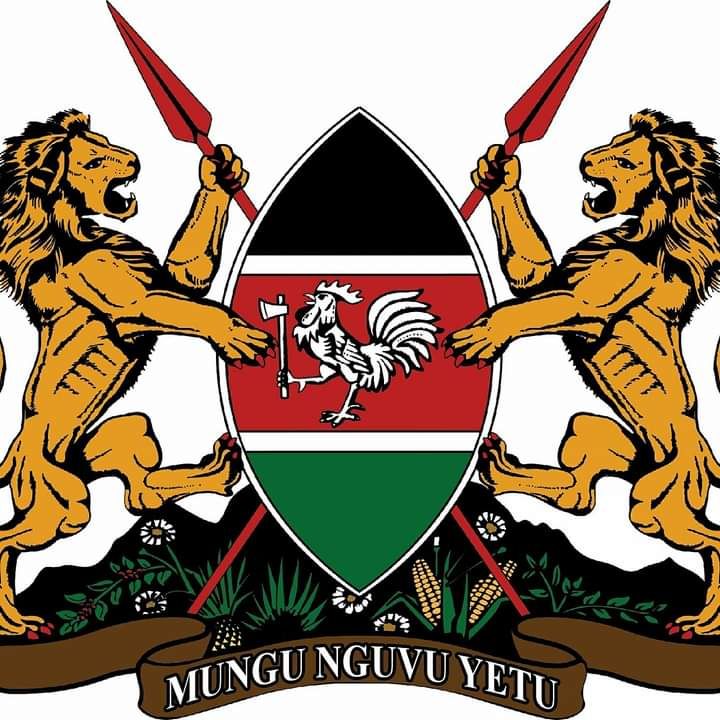 Life is beautiful, live it fully
Life is full of up-times, down-times, beautiful moments and sometimes, many not too beautiful moments. And beautiful moments are not always those events in our lives that seem good and profitable at the time that they happen, but includes those moments where it seems like all was lost and gone, but which turned out later to be the very defining moments of our lives. The man Ruto has, over the last few years, gone through the valley of pain, tears and frustration at the hands of those with whom he had built his political life. It's been one betrayal after another and one cannot begin to define the depths of the hurt his heart carries. But you can easily tell to what extent his heart was broken when he and his wife Rachel were captured crying like babies during a worship service in their official home in Karen Nairobi. That was a moment that cannot be talked down. And to tell you how unthinking some people can be in their assessment of life, some termed his teary worship before God as crocodile tears, while one even went as far to say that it's not tears in church that make a person a Christian but actions, and that if God could forgive a thief like Ruto, then she cannot believe in such a God. Imagine such loose thinking; trying to make politics out of spiritual things. But could it be that it was that moment of teary worship before the God who sees the heart and not just the outer actions that broke the battles against the man Ruto and gave him victory at the polls? No one can tell for sure, but one thing that is clear is that, a broken heart and a contrite spirit, God will not turn His back against.
We all have been given life to live, but a life lived without love, compassion, kindness, goodness and care for our common humanity is not life but futility. There are those who find joy in making others cry and there are those who in the name of chasing after political or corporate careers have become monsters in their hearts and cannot see that life does not revolve around them, but that we all are created to make life better on earth for ourselves and the many others. We must live life as people who understand that tomorrow is not guaranteed for anyone and that the most that we can do is really what we do today.
It is beautiful to see that it is possible to rise from the lowest part of society to become a mighty man of valor in the land. A new dawn has begun in Kenya and God has been gracious to the nation and her people, but what we do going forward with what has been given is entirely up to us. We cannot be those who are foolishly invested emotionally in politicians, especially tribal politicians, to the detriment of the nation. Politician and their ideologies come and go, but the nation always remains and, we must protect it at all costs.
The team at Msingi Afrika Magazine, Nairobi, wishes the new President William Samoei Ruto and his administration, God's speed, wisdom and courage to do what is right for the people of Kenya and Afrika at large. Let your administration be that one that redefines what selfless leadership means, charts a course for the birthing of a new Afrika and Afrikan, and always remember that you made campaign promises which must be kept in sincerity and good faith. God bless the Republic of Kenya and God bless Afrika.
Msingi Afrika Team
Passionate about getting God's message concerning Afrika and the end times to the world, in order to heal, restore and rebirth Afrika to her true purpose and destiny in God.